Group Buys
Please note that all new Group Buys have been paused until after the first of the new year (2023)
What is a Group Buy?
A Group Buy (GB) is where we put a few people's smaller orders together so they can get discounts without having to purchase a full-ton. bbqpelletsonline.com reaches out to our lists of thousands of customers and people interested in Lumber Jack BBQ Pellets. GBs are delivered to a single agreed upon delivery point.
What is involved with a Group Buy?
Smokin Wedgie Add-on
For $12.99, we also have the Stainless Steel Smokin' Wedgie to add more smoke to existing smokers and can also be used in cold smoking. It saves on shipping to place it on top of the pallet. Find out more information here.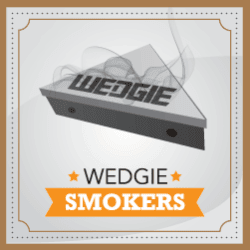 We also have a variety of different add-on accessories available that can be included in your pellet order for no additional shipping costs such as the Handy Camel, cans of Duck Fat, and BBQ Themed Bottle Openers. Check them all out on our website here.
You can see our full list of BBQ Accessories here on our website.