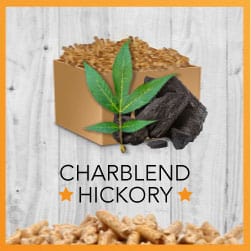 Char Hickory Blend
50% Red Oak, 40% Hickory, 10% Charcoal
The char hickory blend is a powerful wood blend for those who want both a smoke taste and that charcoal taste that they may recall from backyard cooking with family during their childhood. Great for steaks, burgers, hot dogs and much more.

Bulk Quote
100% Oak Pellets
Just as the name implies, this is oak

Oak is thought of as a consistent heat source for cooking Pizza, burgers, and even baking.

Bulk Quote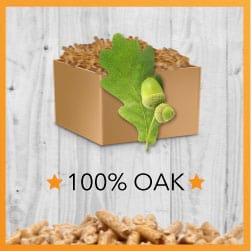 Apple Blend
60% Red Oak, 40% Apple
This blend offers a mild fruit flavor that is popular when smoking cheese, and is preferred by slow cooked pork buts, and shoulders.

Bulk Quote