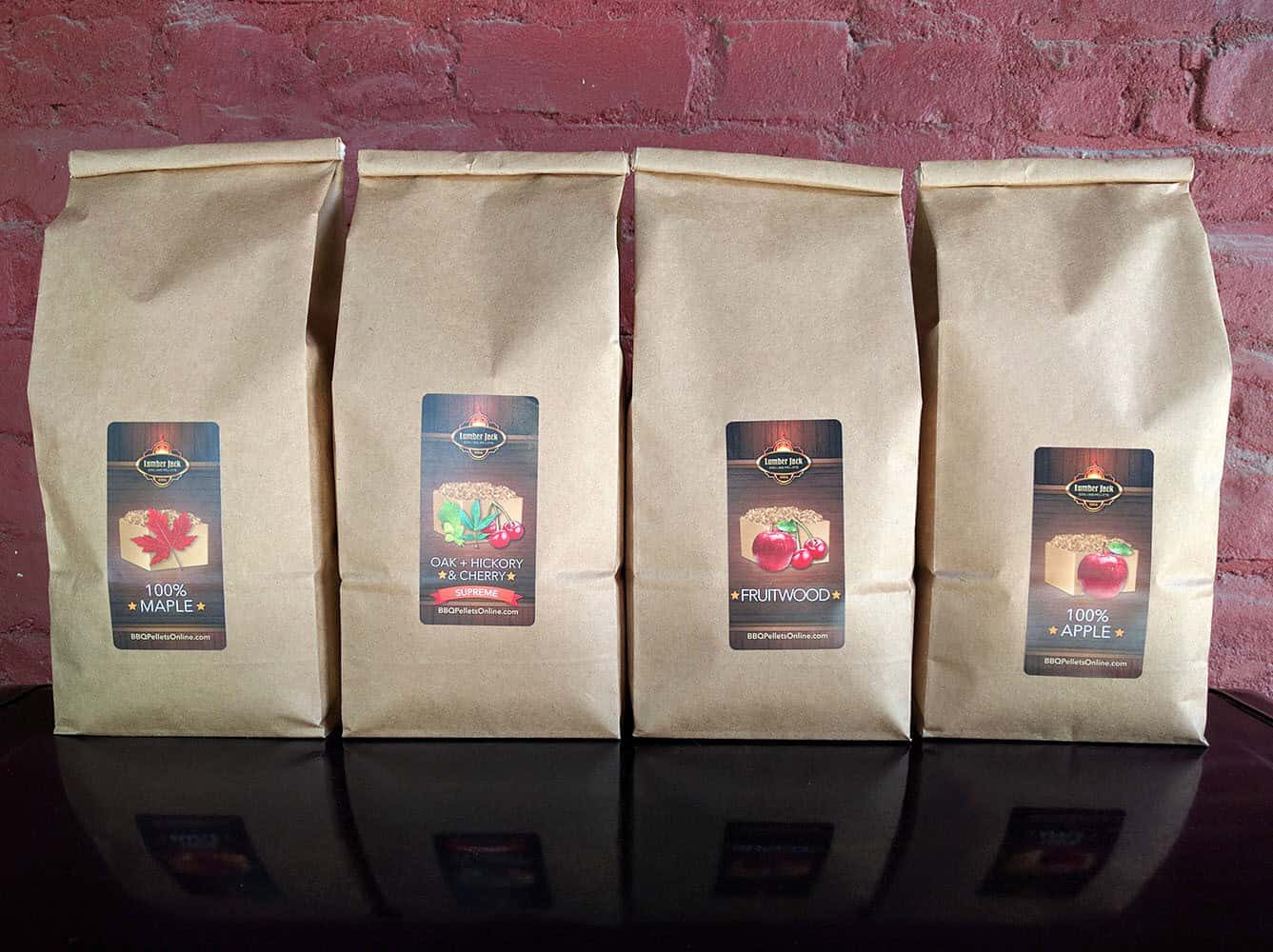 4 4# Sample Bags
Get pellets for your Smokin Wedgie or other Smoke Tray/Tube delivered to your door. These pellets also work in any portable pellet smoker tray or tube. These add tons of smoke to your existing pellet grill, gas grill, charcoal grill, electric smoker, etc.

We offer Lumber Jack, BBQPelletsOnline, and Knotty Wood brands in these variety packs.

Smoking Mix Pellets Sampler Pack (16-Pound Variety Box in 4 4-pound bags)
Find some you like and you can order the 3#, 4#, 10#, 20#, or even 40#.
Order Yours
Smoker Pellets Variety Pack Featuring
Smokin Wegies
LumberJack Pellets
Choose from the following varieties (options vary with availability):

100% Hickory
100% Oak
100% Maple
100% Cherry
100% Mesquite
Oak-Hickory-Cherry Blend (OHC)
Maple-Hickory-Cherry Blend (MHC)
Maple-Beech-Cherry Blend (MBC)
Fruitwood (80% Cherry/20% Apple)
CharBlend Hickory
100% Apple
100% Pecan
100% Almond
Pecan Blend
Apple Blend
Mesquite Blend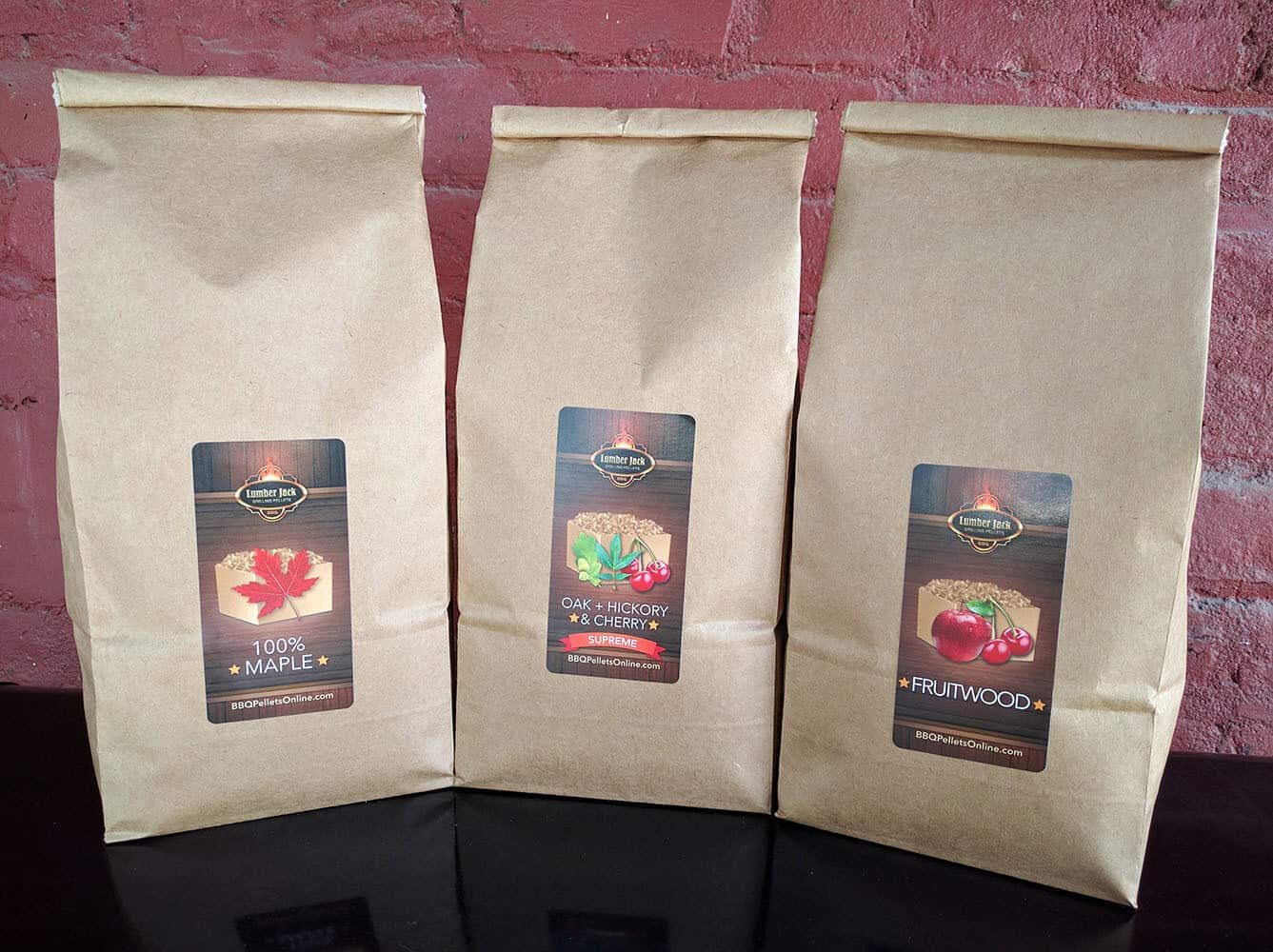 Order Here